Just came down from 30,000 feet and boy are my avatar's arms tired!
Hathead Rickenbacker's Second Life Sky Tower Lounge was the place to be tonight. Hathead was generous enough to host the well-attended Online Machinima Film Festival's Pre-awards Cocktail Party where we danced, chatted, and listened to live performances by guitarist Ceedj Beaumont (PEDS' CJ Ambrosia) and Hathead himself at the grand piano.
I got to meet some machinimators I'd only heard of before now, which is always an honor and a treat for me. My thanks go out to Hathead and Stormy Harker (Michelle Pettit-Mee) for pulling off such an enchanting evening. Here are some pictures I took of the event.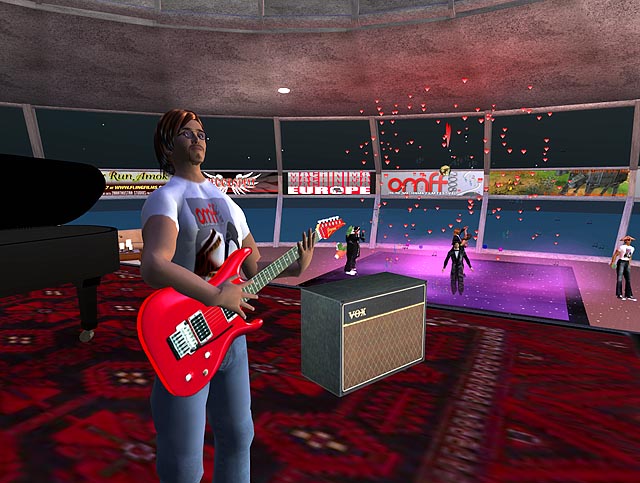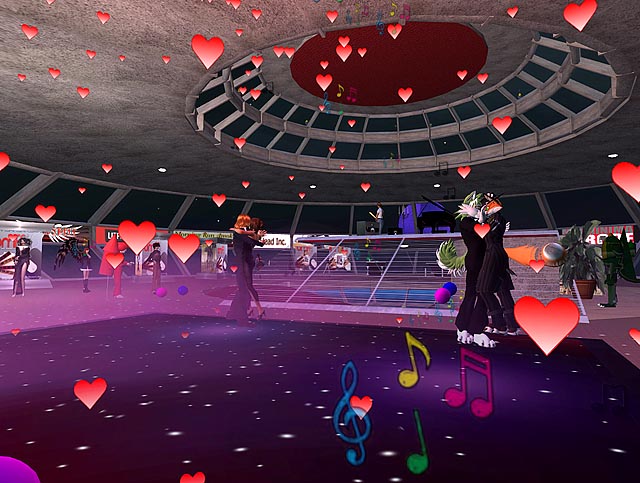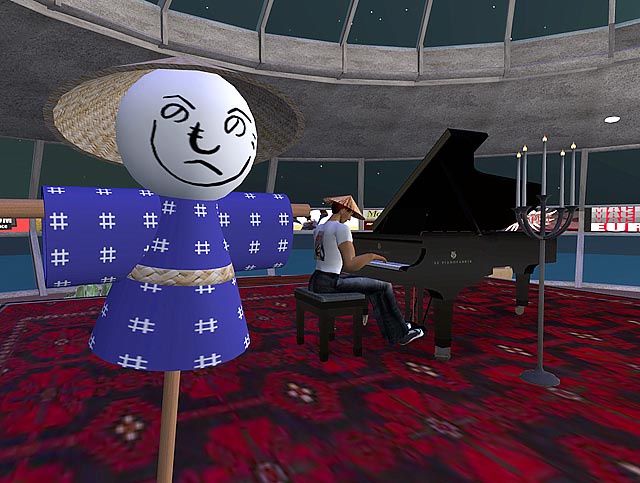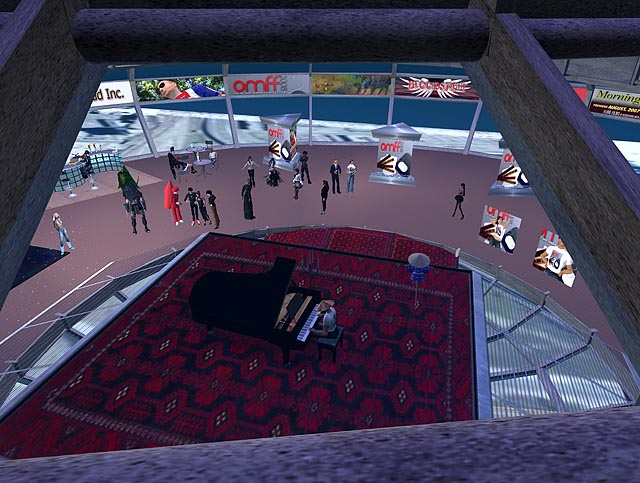 See you all (And more) back in Second Life for the official OMFF Awards Ceremony on May 10th!
3 Responses to "We tripped the light fandango"
on 16 Mar 2008 at 9:33 am

1

Michelle

Amazing how much fun virtual parties can be and no cleaning up the mess afterwards! Lovely screenshots, thanks so much for taking them. Maybe we can persuade you to show off your musical skills at the after party in May? HatHead is the man, when it comes to hosting these events and it was great to see you had fun, Frank

Thanks for posting..and big thanks to everyone who put so much effort into organising this event. Lovely to see it so well attended.

on 18 Mar 2008 at 9:38 am

3

Wytchwhisper Aka Michelle

I had such a great time. The music was awsome and the people were great! so much good fun:)
Leave a Reply