I've been working with documentary filmmaker Nonny de la Pena in Second Life (TM) helping, along with other builders, to construct her Gone Gitmo interactive virtual experience.
My Real Life (TM) schedule has been so hectic that I was only able to make the Camp Delta long term maximum security detention barracks. I worked in a modular fashion so that whoever finishes the camp can lengthen or shorten the building as their needs require.
Here are some shots of my work in progress: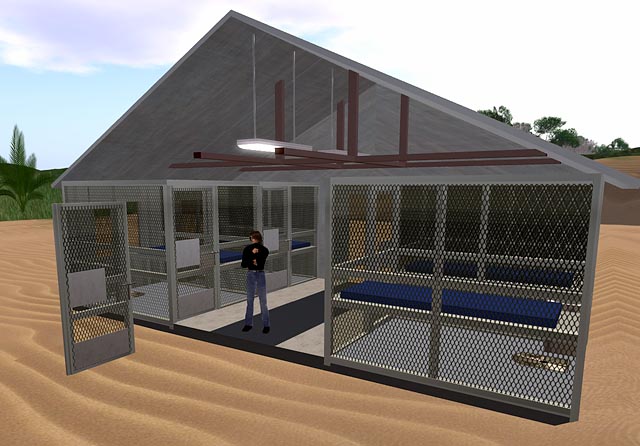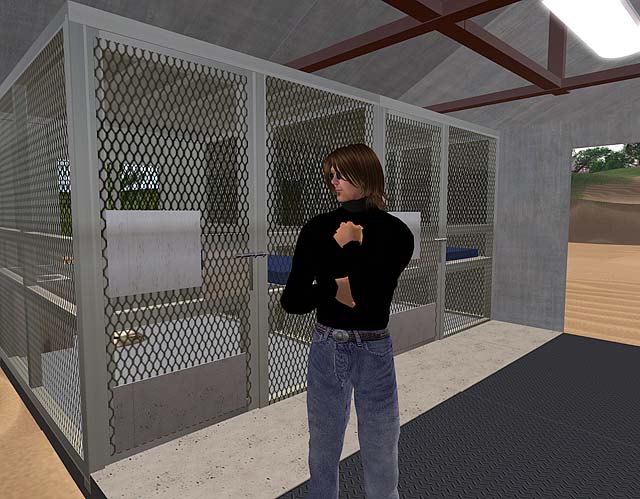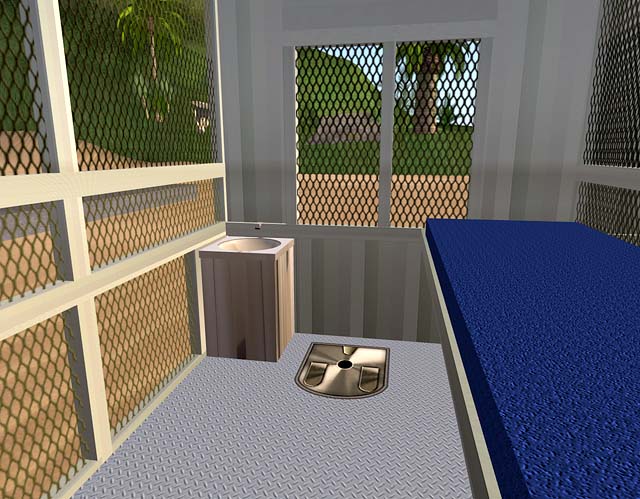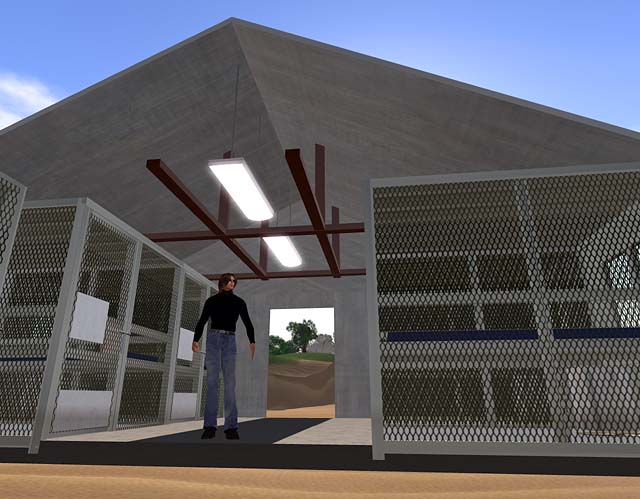 Each set of cells facing one another is a linked chunk which can be duplicated and moved down to extend as need be. Judging from the original photos, the buildings are quite long, but prim limits might necessitate a very scaled down facsimile.
As you may or may not know (or care) I am hopelessly addicted to building things in Second Life (TM) — and it's no laughing matter for me since I'm supposed to be shooting machinima in the darned place!
The target date for the Gone Gitmo exhibit opening is rapidly approaching. If you're interested in the project, you'll find more info at Nonny's web site.
One Response to "Building Gitmo"
Looks great. The mesh efect works particularly well.
Leave a Reply