It's always good to be nervous at an event like the Online Machinima Film Festival, especially if you're one of the presenters! But even if you're not involved in the workings of such a gathering, not being a bit nervous means that it isn't fun and exciting for you. The OMFF was both for me, and more!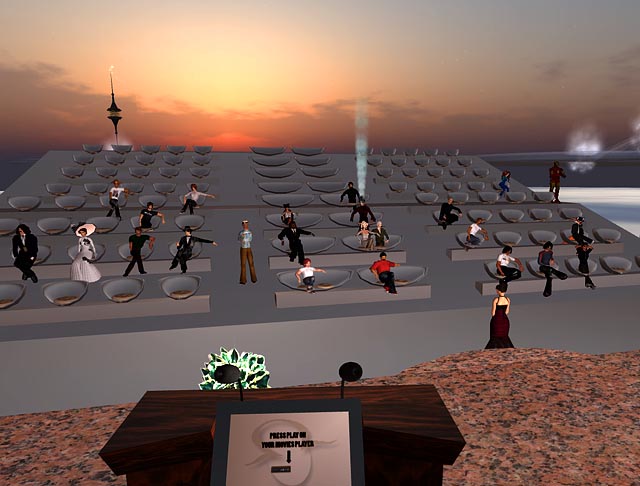 It was an honor to be in a place where so many of my heroes had come together digitally to celebrate the art of making animated movies. You "Anymation" folks are such talented geniuses doing something mostly for the love of it while using both your brains' left and right hemispheres to tackle technical issues on the road to making art.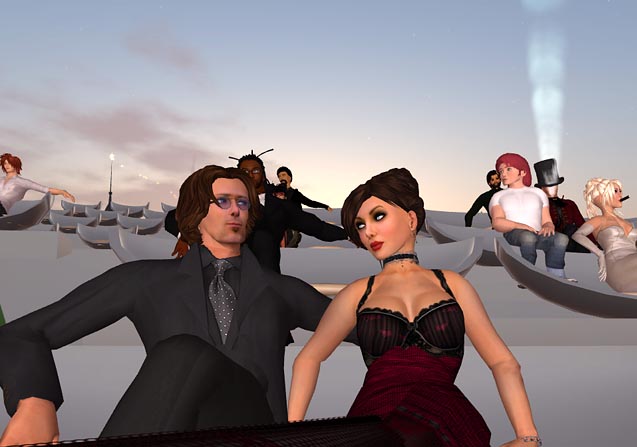 Ok gushing mode is off. I had yet another blast taking part in yet another machinima related endeavor. I can't thank Michelle Pettit-Mee (Stormy Harker) and Hathead Rickenbacker enough for inviting me to be a presenter at such an auspicious occasion. They did a wonderful job - a tough one they made look so easy (I guess gush mode wasn't off after all). Wytchwhisper Sadofsky and Rakos Ivanova were great to work with.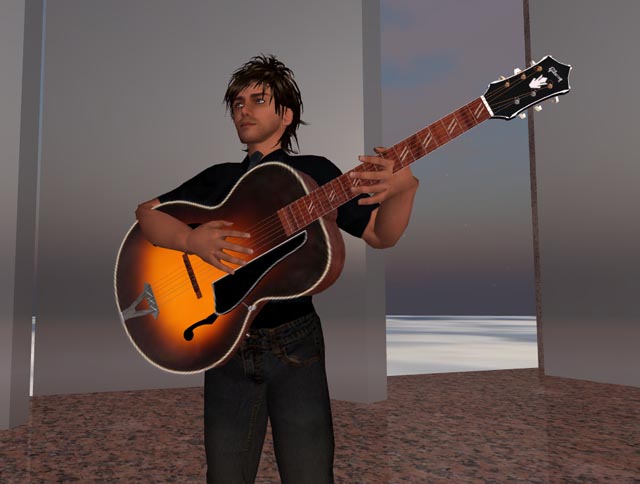 CJ Ambrosia (Ceedj Beaumont) and Hathead played great sets of music, and of course Hugh (Cairmen Pye) Hancock was the guy I leaned on the whole time. Without him up there with me my avatar would have been a quivering bowl of goo topped with prim hair, held up by a pair of overpriced prim shoes!
Congratulations to all the nominees and trophy winners! Here's to next year!
2 Responses to "The OMFF from where FLeeF stood"
You did a great job, Frank! Way to go!

If only I had known Frank, I would have had a better look at the shoes! You did a great job and big thanks to everyone who contributed to the event.
Leave a Reply